Road safety
At Brambles Primary Academy we understand the need to teach our children how to keep themselves safe around our busy roads.
We use the green cross code to support our children to remember how to cross the road.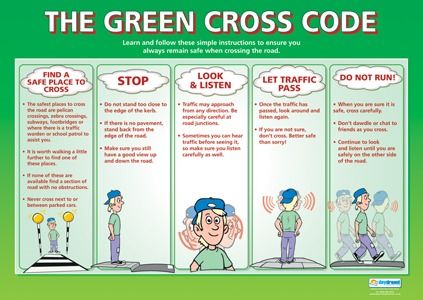 Watch the video below to learn about Road Safety techniques to support your child when crossing the road.
As well as teaching our children about road safety regularly throughout the year, we also take part in Road Safety Week