Year 1 Ivy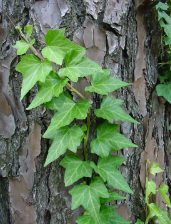 Did you know...
Ivy is an evergreen plant so leaves can be seen at any time of the year. It flowers in September to November and its fruits ripen in November to January.
Ivy is particularly important to many insects before they go into hibernation. Some of the main insect species which forage on the nectar and pollen of ivy are bees, hoverflies and common wasps.
Many rare insects are attracted to ivy flowers, including the golden hoverfly.
Welcome to Year 1 Ivy
Welcome to Year 1!
We are so excited to have you here!
We have three school rules:
Be Ready
Be Respectful
Be Safe
Staff
Miss Donnelly - Class Teacher Ms Marshall - Class Teacher
(Mondays and Tuesdays) (Wednesdays, Thursdays and Fridays)
Mrs Juett - HLTA
Important Information
The School Day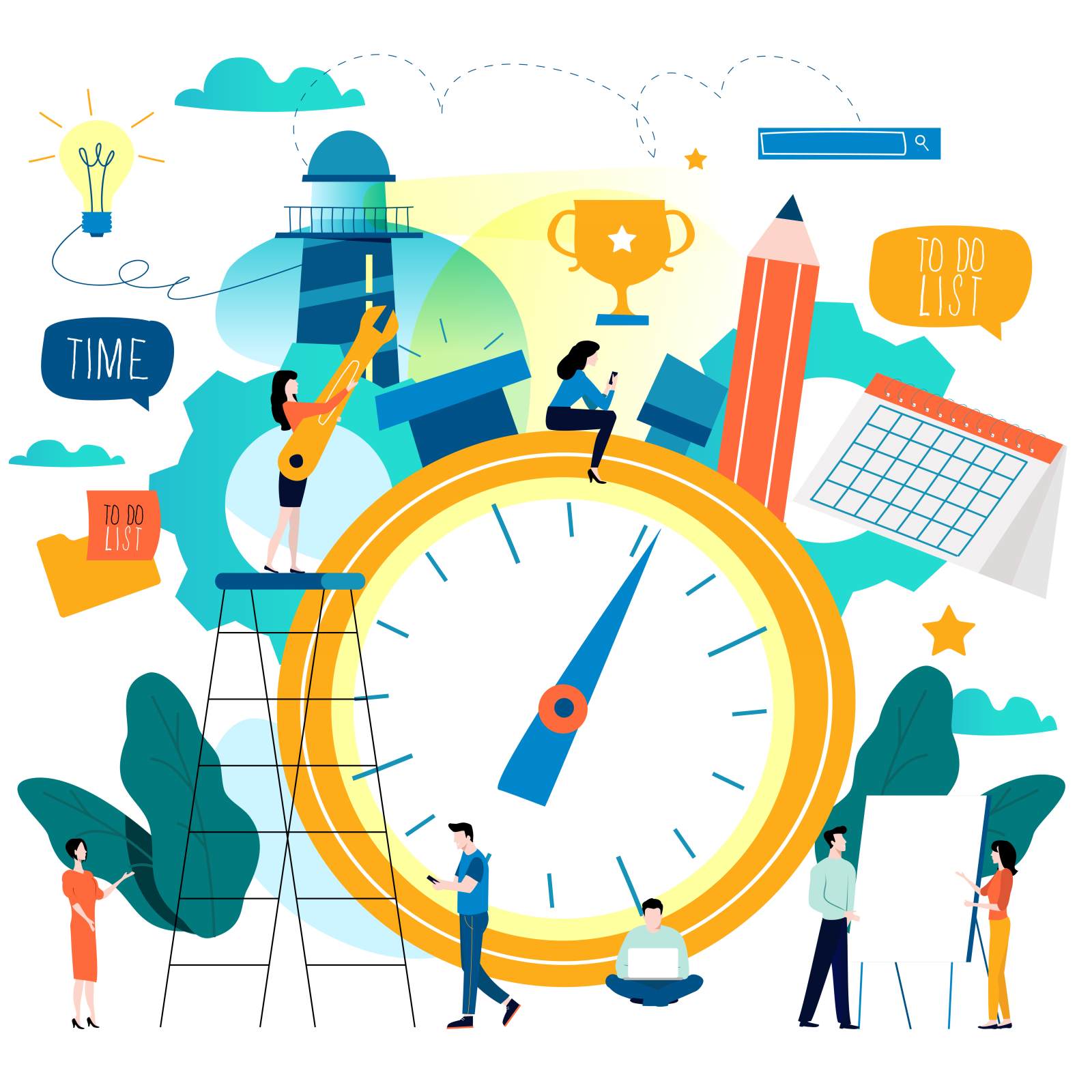 The class register will be taken at 8:45am and learning will begin immediately after this. It is vital that pupils are on time to school so that they do not miss any important learning.
Pupils should bring to school each day:
Their reading books and reading record
A water bottle with their name on
Suitable clothing for the weather
A packed lunch (if required)
Pupils are to be collected from school at 3:15pm
PE Days
In 1 Ivy, PE is taught on a Tuesday and Friday.
Please send your child to school wearing their PE kit.
For more information on uniform please click Uniform.
Please make sure your child's name in in their PE kits, school uniforms, coats, hats, scarves and gloves.
Reading Books
Your child will receive new reading books every Friday. They will receive three books - a 'Little Wandle' practise reading book, a shared reader and a library book. The second two books are for your child to read with pleasure alongside an adult, and the 'Little Wandle' book is closely linked to their phonics learning and reading ability. Your child should try to read this book as independently as possible.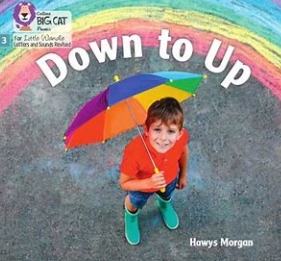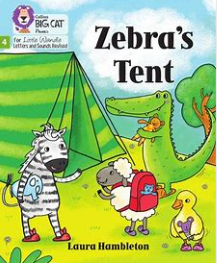 Little Wandle books will be collected every Monday and the shared reader and library book will be collected every Friday.
Homework
At the start of each half term, you will receive an updated homework guide containing all instructions for homework. This will also be uploaded to Class Dojo. Please click on the icon below to be taken to this half terms homework guide.
Please note that homework is optional.
Key Dates
Black History Month Showcase - Thursday 9th November 9.00am
Nativity Production - Week commencing 18th December: Day to TBC
This half term we will be learning...
English
This half term we will be writing our very own setting descriptions using inspiration from the book 'Clean Up' by Nathan Byran. Children will join Rocket as she sets off on a mission to save a Caribbean island from plastic pollution, whilst also writing detailed descriptions of the effected environments featured in the story.
This half term, we will also spend some time writing Recounts. Children will learn that recounts retell past experiences or events, and that these are written in first person and past tense. They will learn that recounts include a setting, a series of chronological events and a conclusion.
Maths
Our maths curriculum follows the White Rose Maths scheme, which is designed to help children develop a deep understanding of key mathematical concepts.
This half term we will continue our work on addition and subtraction before moving onto shape. Children will explore the part whole model, fact families, bar models, number lines, and finding missing parts.
When focusing on shape, children will learn the names of common 2D and 3D shapes, and will explore the different properties for shapes. They will identify faces, edges and vertices.

Science
In our science learning this half term, we will be exploring: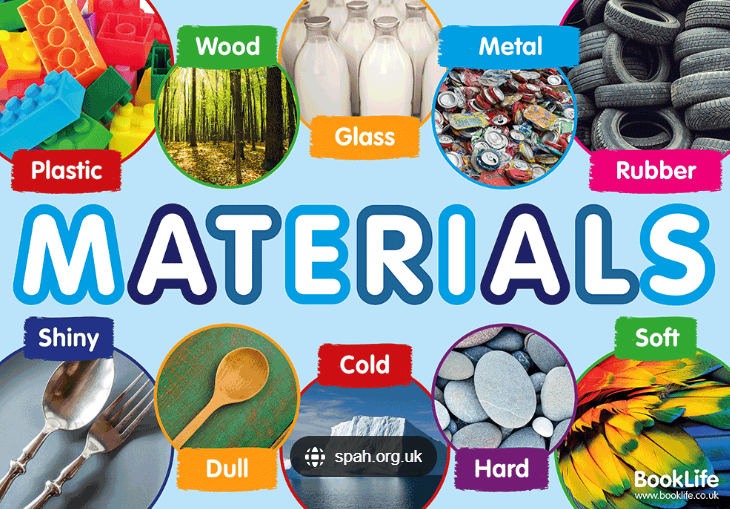 We will begin by identifying, naming and exploring different materials before sorting materials dependent on their properties. Children will identify and compare materials using words such as bendy, rough, smooth, hard etc.
Through hands on observations and discussions, children will develop critical thinking skills and use their new knowledge to suggest answers to intriguing questions about materials.
History / Geography
As Geographers, we are excited to embark on a fascinating study of our local area. During this unit, your child will learn about their locality beyond the school gate, building on their knowledge of our school and home. They will explore their local area using first hand observation to enhance their locational awareness. By the end of the unit children should be able to recognise familiar places in their local area, use maps to gather information about the local area, locate places and landmarks on a map, use arial photographs to recognise basic human and physical features, recognise basic map symbols, use simple fieldwork skills to study the geography of the local area.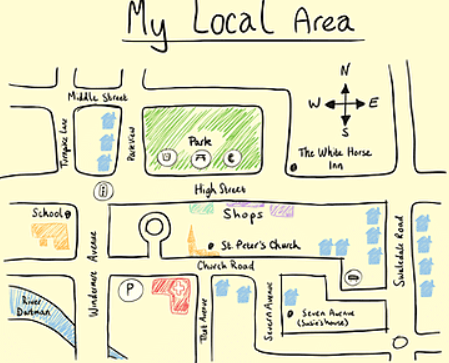 Art/DT
This half term, children are invited to explore the world about them as a way to begin to understand the concept of 'print'. Children use their own bodies, then things they collect around them to create a variety of prints. They use their hands and feet to make prints, and they take rubbings of textures from the environment around them. They make 'plates' by making impressions in plasticine, and then by using printing foam. They explore how they can build up images by creating multiples, and use line, shape, colour and texture to explore pattern, sequencing and symmetry.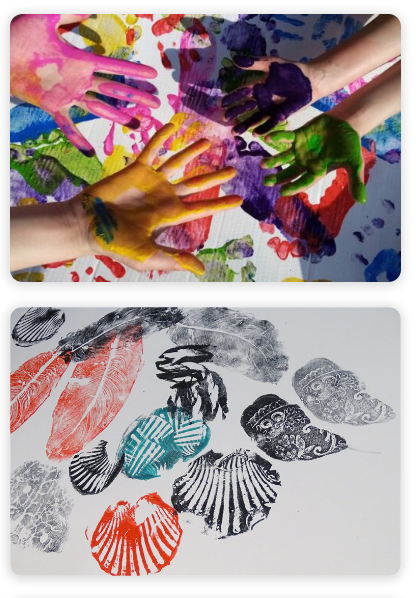 RE
For our RE studies we follow the Kirklees Agreed Syllabus. This half term we are focusing on 'How Do We Celebrate Special Events?'. This topic will help children consider the concept of celebration. It links a number of ideas together: the ways in which we celebrate special events and how religions mark festival days. It includes a study of harvest festival, Eid ul Fitr and Sukkot. Pupils are enables to respons and reflect by creating their own class celebration.
PSHE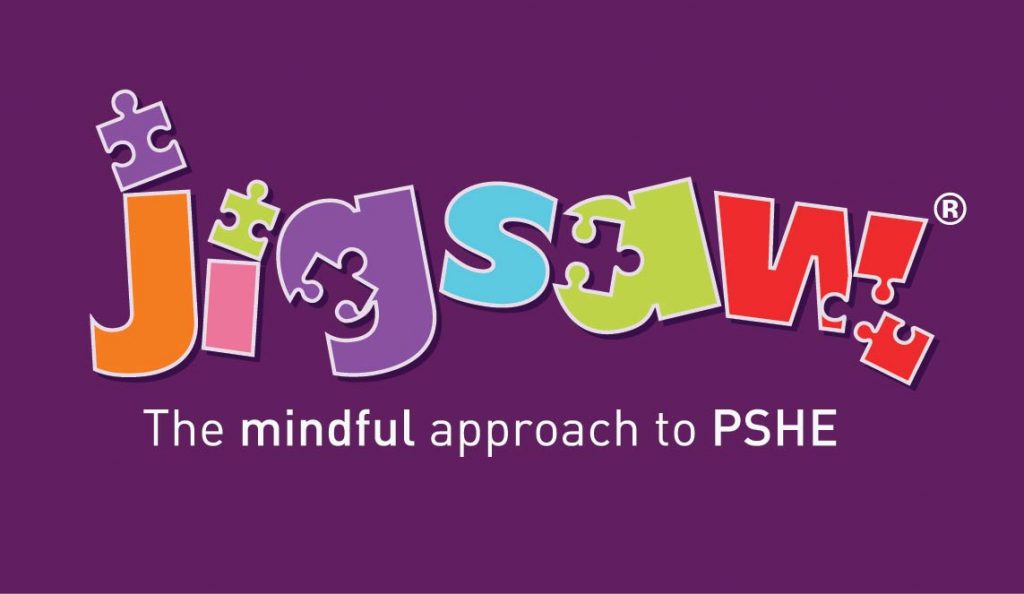 In Year 1, we believe that it is important for children to develop a strong sense of self and an understanding of their place in the world. Our PSHE (Personal, Social, Health and Economic Education) topic this half term explores 'Celebrating Differences'. Children will explore their similarities and differences, understand feelings associated with being bullied and making friends, celebrate that differences make us all special and unique.
Music
As musicians, we follow the Cheranga music scheme. This half term we are learning how to find the rhythm and identify the pitch whilst exploring lots of different songs. We will do lots of singing and playing along to the music.
We will also listen to our whole school 'Focused Artist' each week. Here we will experience a broad genre of music whilst deciding if we like or dislike what we have been listening to.
Author Focus
Nathan Bryan
Links to try at home
Twitter Feed
Tweets by BramblesIvy